Easter Egg rolling has been a tradition since the 19th century. Symbolic of rolling away the rock in front of Christ's tomb, the egg is also supposed to signify the rebirth of land during spring.
Being amongst the UK's hilliest cities, Edinburgh is "eggactly" the right place to find the perfect Easter egg rolling spot. We've "scrambled" our brains and "omelette" you into the best places in the city to roll. They're hilly AND picturesque. Believe us, we're not "eggaggerating".
Arthur's Seat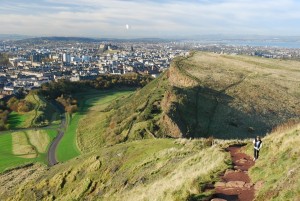 OK, a pretty obvious one, but it's definitely one of the best places in the city to roll an egg. Nestled in the middle of Holyrood Park, it's right in the centre of the city. It's quite a hike to the top so not for the faint-hearted egg roller. However, the views are definitely worth it.
After all, there's nothing like rolling an egg down a volcano.
Blackford Hill
Situated on the south side of Edinburgh close to Morningside and Newington, Blackford Hill is a classic spot for egg rolling.
Princes Street Gardens
It's not surprising that there are lots of grassy hills in Princes Street gardens. The gardens were previously a loch, after all. The idea place to take the kids, the gardens has lots of areas to play. There are also shops and many choices for lunch nearby.
The gardens are of course dwarfed by Castle Hill. We wouldn't recommend egg rolling from there. That could be very messy.
Leith Links
Less challenging to climb than Arthur's Seat or Blackford Hill, Leith Links has two prominent mounds. Known as 'Giant's Brae' and 'Lady Fyfe's Brae', they are monuments to the artillery mounds for the Siege of Leith in 1560. A great egg rolling spot for the kids.
Calton Hill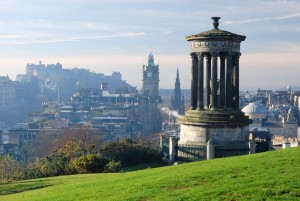 East of Princes Street, Calton Hill is one of the best egg rolling spots in Edinburgh. Easy to reach from the New Town, Old Town, Broughton and Hillside, there are plenty of spots for reach some impressive egg rolling distances.
Better get started boiling and painting those eggs…