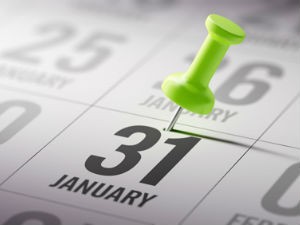 There are benefits to both Short term letting and long term letting. Factotum's flexible approach allows you to rent when it suits you.
We are experienced letting agents for short term, long term, holiday and festival lets. Whether you want to let your property for a week or a year, we have a growing number of prospective tenants waiting to move in.
What is a Short Term Let?
A short term let is where the purpose of the tenancy is to confer on the tenant the right to occupy the property for a holiday. It is therefore not a Short Assured Tenancy (SAT) nor a Private Residential Tenancy (PRT). A more flexible approach to letting your property, short term lets are an ideal way to maximise your rental income throughout the year while still keeping your property available for when you need it.
Read our blog on the difference between a Holiday Let and Short Term Let here.
What are the benefits of Short Term letting?
As a landlord, it gives you:
Flexibility to let your property when it suits you. Perfect if you use your property at certain times of year or don't want to be tied into a longer term lease;
Predictable start and end dates – let dates are fixed with no 28 day notice period;
A higher rental income than long term letting;
The regulations for short term letting are currently not as stringent as in long term.
Tenants are unlikely to make changes to the property, such as painting walls or adding individual decorative touches.
What are the disadvantages of Short Term letting?
Letting short term is not always the best solution.
There is no guarantee that you have a tenant in your property at all times, meaning you could have void periods.
You are still liable for all reasonable bills and utilities for the property, including Council Tax.
Care must be taken not to abuse the Holiday Let legislation as a means of keeping longer term tenants on a short rein.
What is included in the monthly rental price?
The price quoted for short term letting is for the monthly rental, inclusive of Council Tax and reasonable use of utilities.
All short term properties must be furnished, offer adequate self-catering accommodation, bed linen and towels. Provision of broadband is recommended, as there is an increasing demand for this service.
What is Factotum's commission?
Every property is different, so Factotum tailor our service depending on what is required by each individual landlord. We can be as involved as much or as little as you need us to be.
We provide a full management service for short term lets. Once we have matched a tenant to a property, this includes:
Regular regulations management (legionella, EICR, gas safety, insurance etc.)
Collecting rental income
Emergency response
Property inspections
Arrangement of maintenance
Entry and exit inspections and utility expenditure calculations.
Arrangement of buildings and contents insurance. Factotum (Scotland) Ltd are appointed representatives of Spence Insurance Ltd.
A cleaning service and linen / towel laundering is also available at additional charge.
Our commission rate is 17% + VAT of the monthly rental income. Commission is reduced for landlords with multiple properties.
What is the deposit for a short term let?
The deposit taken from the tenant is normally equal to one month's rent, although this can be one week's rent depending on the length of the lease. In some circumstances, for instance if pets are allowed, the deposit can be increased to two month's rent.
What is Factotum's administration charge?
The registration fee for a short term let is £50 + VAT. Factotum offers a free advertising service in the first instance and does not apply any charges until the let is secured. As a result, any admin charge is deducted from your first month's rent.