Letting your property can be a minefield. Factotum have been managing property properly since 1985 and are on-hand to answer any questions or concerns. Hopefully, our Landlords FAQ below should answer any queries. If you have any additional questions, please do not hesitate to contact us.
What is a Long Term Let?
These are 'Short Assured' tenancies, no less than 6 months in duration, or company lets. They are best suited to professionals, students, families or companies. Prices quoted for Long Term lets represent the monthly rental and do not include council tax or utilities (which are transferred into the tenants name).
What is a Short Term Let?
Designed for short stays between one and five months. Typical lets include extended holidays or short term contract work, temporary housing or just a welcome alternative to an extended hotel stay. Prices quoted represent the monthly rental and are inclusive of Council Tax and reasonable use of utilities (which remain in your name)
What is a Holiday let?
A Holiday Let is designed for tourists or passing visitors to Edinburgh, staying for one to four weeks. These lets are charged at the weekly price and include Council Tax, reasonable use of utilities with towels and bed-linen provided. Holiday Lets in Edinburgh are popular during Christmas, Hogmanay, six-Nations Rugby and other sporting events that take place in and around Edinburgh.
What is a Festival Let?
For short stays from one to six weeks during the months of July and August for visitors to the Edinburgh Festival. These lets are charged at the weekly price and include Council Tax, reasonable use of utilities with towels and bed-linen provided. Landlords must ensure the property is a fully-functional self-catering property. For example, if Broadband is advertised, it must be installed and operational. All appliances must also be in good working order.
What is Factotum's Administration charge?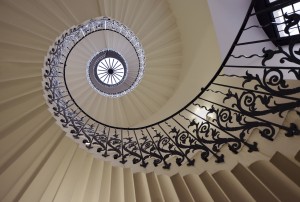 For shorter lets the fee varies according to the amount of time we spend securing a let, starting at £50.00 + VAT per let secured. The registration fee for your first Long Term let is £100+VAT, subsequent leases are reduced to £50+VAT. Factotum offers a free advertising service in the first instance and does not apply any charges until the let is secured. As a result, any admin charge is deducted from your first months rent.
Why do Factotum charge an admin fee?
Rather than charge you for the marketing of the propery we deduct an admin charge from your rent which represents the time spent advertising your property and fielding enquiries.
What is the deposit for a Long Term let?
Deposit is normally equal to one months rent. In some circumstances, for instance if pets are allowed, the deposit it can be increased to two months rent.
What is the deposit for a Short Term let?
Deposit for a Short Term let is normally equal to one month's rent.
What is the deposit for a Holiday / Festival let?
The deposit is normally equal to one week's rent.
How do I receive my rent?
For long term lets tenants should pay on the 1st of each month into our clients' account. We aim to pay out rent to landlords, by bank transfer, as soon as possible after the funds have cleared. However please be aware of bank clearing times. For Short Term, Festival & Holiday lets rent is usually paid at the end of the let. For lets longer than 1 month, rent will be paid at reasonable intervals with some funds held until the end of the let.
What are the regulations that affect me as a Landlord?
Landlords should be aware of the following regulations. The particular rules vary depending on the type of property and length of let you are entering into. Please contact us for more information and to find our which regulations apply to you.
The regulated aspects of a landlord duty of care include:
Landlord Registration with the local Council
Housing in Multiple Occupation
Landlords Gas Safety Certificate.
Electrical Portable Appliance Testing (PAT)
Electrical Periodic Inspection Reporting (PIR)
Fire Risk Assesment
Energy Performance Certification
Fire (smoke/heat) and Co2 detection
Repairing Standards, Housing (Scotland) Act 2006
Fire-resistant Furnishings
Income Tax Reporting
Non Resident landlords
Insurance
At Factotum our aim is to keep our landlords on the right side of the law and to nurture 'best practice'. We can deal with all of the above regulations on behalf of our clients.