August in Edinburgh. That bittersweet month that every Edinburgh resident loves and hates at the same time. We have the world's biggest arts festival on our doorsteps. It's fun, it's exciting, there's so much going on… you can't get a taxi anywhere, the streets are heaving and GET ME OUT OF HERE!
It's a wonderful time to be home and a wonderful time to be away… so why can't you have the best of both worlds?
Factotum has compiled some statistics on which areas in Edinburgh have the best return for festival letting. What's your Festival income?
Stats are based on a 2 bed flat rented for the month of August. Correct as of March 2017.
Predominantly known as student areas, Newington and Marchmont are within a stone's throw of many of the main Festival venues such as Teviot, The Udderbelly, The Meadows and the Gilded Balloon. The average festival income for a 2 bedroom property in Newington can increase to £855 a week during August.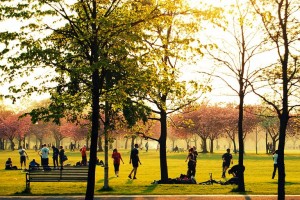 Tollcross is also right in the heart of the Festival, with easy walks to the Old Town, The Meadows, the New Town and The Grassmarket.
The New Town traditionally commands high rental values across the year, and is still in high demand for Festival visitors. Who wouldn't want to stay in such a beautiful setting? The average 2 bedroom property has a festival income of £760 per week during the Festival season.
So if you're planning a holiday this summer, it might make sense to let our your property while you're gone. After all, it might pay for your trip!
Factotum has specialised in Festival Lets for over 30 years, so whether you want to let your flat for a week or a month we can help you make the most of it. We can also help you sub-let your property if you are an existing Factotum tenant.
Get in touch. Help fund the arts. Get away from it all.
Win. Win.