Generation Z, also known as the post-millennials or the iGeneration, are rapidly approaching adulthood. Born from 2000 onwards, they are getting ready to take their exams, leave the family home and head to university.
They'll enjoy their 18th birthdays in 2018. Around the time the new Private Rented Tenancy (PRT) comes into force in late 2017 / early 2018.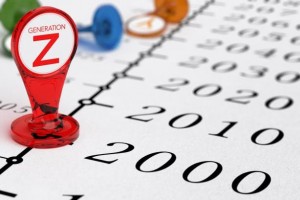 Many of us will remember the buzz of getting our first flat during university. Choosing your flatmates (and nervously hoping you've made the right choice) and finding a property that a) everyone likes, b) is in the right location, c) doesn't have any bedrooms significantly larger than others, and d) isn't out-with the budget. As if that isn't enough to ask, you also have to get there before anyone else bags the property first!
Part of the Private Rented Tenancy (PRT) coming into force does away with the 'no fault' ground for bringing a tenancy to an end. This means that a tenant occupying a property does not have to vacate it at the end of their lease. In fact, as long as they continue to pay their rent, have upheld the conditions of the lease and the landlord does not want to sell or live in the property… they don't ever have to leave. Not a problem for them. But what about their successors?
Some exceptions do apply, such as purpose-built student accommodation. So your university can eject you from your halls, but there's no guarantee any properties will be available for the following term. The tenants from the previous year might still be in them. Or they have simply not given notice to quit, leaving the landlord out on a limb.
Many landlords rely on the student market. If you own property near to a university in an Edinburgh area like Newington, Bruntsfield or The Meadows – students are your bread and butter. They are a vital part of our city. We pride ourselves as a forerunner in world-class education. We're dedicated to enabling the next generation of enlightened minds… but are we denying them a place to live?
The new rules will mean landlords are unable to sign up new tenants until the incumbent tenants have actually left. As well as indefinite security of tenure, the tenants can give two months' notice at any time. With Generation Z students looking like increasingly unattractive letting prospects, landlords are likely to look for alternative tenants or do short term holiday lets. The alternative is being faced with the prospect of tenants signing up with a secure tenancy commencing at the start of the academic year and having the right to give immediate two months' notice. This potentially leaves the landlord out of pocket and out of sync with the academic year.
The end result is that Generation Z will be forced to leave halls in 2018 but may be unable to find accommodation in the private sector because landlords have been frightened off, leading to lack of supply.