Originally a fishing village, Newhaven lies on the Firth of Forth. A centre for shipbuilding, King James IV established Newhaven (literally meaning 'new harbour') as a custom-built port for the constructions of warships from 1504. The area is also famous for landing oysters and whaling. In more recent years, the neighbourhood has benefited from a host of high quality modern developments making it a very trendy place to live.
Some older buildings in the area have a very distinctive building form. Typical of Scottish fishing villages, many houses have a 'forestair'. This means that the main accommodation starts on the first floor and upwards. The ground floor was designed for storage of fishing equipment. The new Western Harbour development has modern flats and penthouse apartments with a stunning view over the Forth.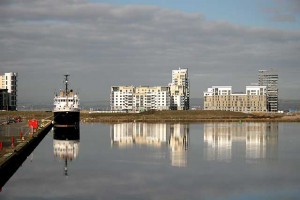 Newhaven has a number of good local amenities, with local shopping at nearby Ocean Terminal. Here you can find shops, restaurants, cafes, department stores and a multiscreen cinema. There is also a large supermarket and gym right on the door at Western Harbour.
The area benefits from an extensive cycle path network, providing an easy and picturesque way to get around the city. It is a quick journey into the City Centre with excellent bus links and easy car routes to other parts of the city. If you have a car, many properties in Newhaven have private parking or free on-street parking.
There are a number of excellent local Primary Schools, including Victoria Primary School, and Holy Cross RC Primary School. The neighbourhood is in the catchment area for Trinity Academy and St Thomas of Aquin's RC High School, but is also in easy reach of a number of public schools including Erskine Stewart's Melville Schools, St George's School for Girls, The Edinburgh Academy and Fettes College.
In between Leith (EH6) and Trinity (EH6), Newhaven is also close to Stockbridge (EH4) and Inverleith (EH6).