The name's Bond, James Bond.
That well-known catchphrase of the 007 franchise was first said by Edinburgh's one and only Sir Sean Connery, the first ever, and some say definitive, actor to portray the fictional secret agent.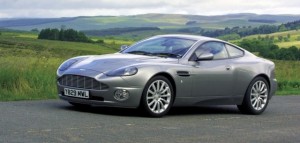 Believe it or not, the extraordinary actor had a humble beginning in life. Being born and raised in Fountainbridge, Edinburgh on August 21st 1930 to his mother Euphemia and father Joseph, they did their best to support their family by working as a cleaner and factory worker.
Though his modest upbringing was far from what would come his way in the future, Connery seemed to have had the reality of hard graft instilled in him, with his first job being delivering milk across Edinburgh at 9 years old. Connery seemed to dabble in many professions in his early years, including a 3-year stint in the navy at the age of 16, competitive bodybuilding, lifeguard and football player until he made the final career choice of acting. 
It seems that football was his passion until he found acting, with reports that Connery played for Bonnyrigg Rose in his younger days before Manchester United's manager, Matt Busby was so impressed by the actor's skills on the pitch that he supposedly offered him a contract for 25 pounds a week. Little did he know at this point that his future acting career would span decades and result in an overwhelming level of fame. In an interview which discussed looking back his past life decisions which resulted in his success, Connery had said, "I realised that a top-class footballer could be over the hill by the age of 30, and I was already 23. I decided to become an actor and it turned out to be one of my more intelligent moves." Thank goodness he did because let's be honest, he is probably the most iconic 007.
Areas in Edinburgh synonymous with Sir Sean:
The Old Town
Knowing Sean Connery's love and passion for film and the arts, it comes as no surprise that he enjoyed visiting Edinburgh during the Edinburgh Fringe Festival and actually became a dedicated patron of the festival for over 20 years. The festival, which attracts thousands of tourists every year, is a great way to celebrate the talent and community of the film and cinema industry. 
Fettes College
Sean delivered milk here for his first job. Ironically, it was also the school of his fictional character, James Bond. Sean himself left school at 13.
Fountainbridge
Connery last visited his birthplace and childhood home in June 2010, the building of which was demolished in the 1960s, to unveil a plaque erected in his name. The plaque reads "Sean Connery, Born Fountainbridge, (25 August 1938), Oscar winning actor, International film star". A touching tribute to a much-loved actor. He has paid homage to his birthplace through his career, with the main gesture being creating his own film production company called "Fountainbridge Films", a fitting tribute to an area of Edinburgh close to his heart. Sir Sean Connery's final wish was for his ashes to be scattered in the Bahamas and his homeland which will be done when travel is safe to do so again. Edinburgh will be glad to welcome our very own James Bond back to the city.
Muirfield
Connery was a keen golfer, and Muirfield was one of his favourite courses. He was also a keen patron of Gleneagles.