One of the choices you must make as a landlord is whether to let your property as furnished or unfurnished. Surprisingly, it makes little to zero impact on the rental valuation. Factotum looks at the pros and cons, as well as key factors to take into account when making this decision.
How long do you want to rent the property for?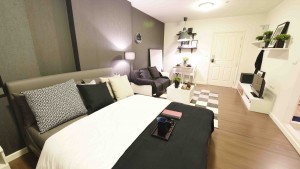 If you're renting the property on a short term basis (six months or less), the property should be furnished. A short term tenant is unlikely to want to incur the cost and hassle of moving furniture for only a number of weeks. However, if you want to rent long term, unfurnished is a definite option. There is an argument that a tenant who has moved all their own furnishings in is likely to stay longer than one who has not. A serious consideration for a landlord seeking a more secure, longer term tenant.
Who is your ideal tenant?
Think about your property and the type of tenant it would suit. Ask yourself whether this type of tenant is likely to own their own furnishings. If the property is suitable for a younger tenant, such as a young couple or students, then probably best to furnish it. If you're aiming for families, professional couples or retirees then they are more likely to have their own furniture already and be actively seeking an unfurnished property.
Do you have existing furniture?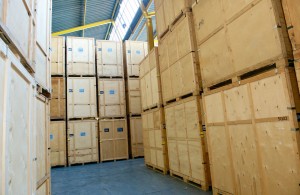 What is your personal situation as a landlord? Have you lived in the property yourself and have existing furniture that you don't want to take with you? Have you bought the property as a buy to let investment and don't have any spare furniture? Think about the cost of storage, which can often be expensive. We have had tenants in furnished properties in the past upgrading to larger properties (i.e. 3 bedrooms rather than 2) because paying for another bedroom to use for personal storage is cheaper than paying for a storage unit.
The Inventory
Having an unfurnished property removes the need for an inventory. It removes any potential damage disputes; was that scratch there before, was that stain on the cushion existing when the tenant moved in? No counting spoons, checking for chips in glasses or inspecting sofas.
All of these factors should be considered when a landlord is asking themselves the question – to furnish or not to furnish. Factotum works with landlords and tenants for both types of property. So we can find you the perfect property or the perfect tenant, whether you have furniture or not.