The Private Housing (Tenancies) (Scotland) Act 2016 will come into force in late 2017 to early 2018. Dealing with long term regulations, it dispenses with the present Assured and Short Assured Tenancies and introduces a Private Rented Tenancy (PRT). All existing Short Assured Tenancies will default, on expiry, to a PRT.
We refer to Short Assured Tenancies as Long Term lets. No less than six months in duration, a long term let contract usually involves council tax and utility bills being the responsibility of the tenant rather than the landlord.
So what changes should we expect? There are two major clauses to be aware of.
Eviction
Eviction grounds are much as before with two exceptions. The first being that the tenant can give two months' notice at the outset of the tenancy. The second being the removal of the 'no fault' ground for eviction. This means that tenancies are open ended and the landlord can only give notice if they wish to sell, or the tenant does not honour the terms of the tenancy.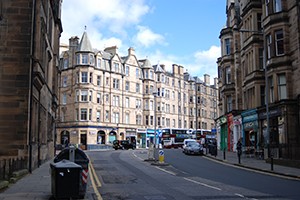 This provides much greater protection to the tenant. As long as they uphold the terms of their lease, they do not have to leave the property on any named date. Ever. Great for tenants, but a scary prospect in many ways for a landlord.
This has remedied the claim from supporters of the bill (mainly social housing groups), that retaliatory evictions were rife in the private rented sector. Detractors take the view that this claim is exaggerated and the fear of landlords losing control over their assets presents a far greater risk of reducing supply in the sector. This is already proving the case with ever diminished stock and wholesale migration over to short term and holiday lets such as Airbnb.
Rent Control
The new act also introduces restricting rent rises to once a year – effectively preventing introductory initial rent holiday periods or reduced rent at the start of a tenancy. It also introduces rent controls in designated areas.
Introducing rent control in designated areas means that ministers can now freeze or restrict rent in any designated area or postcodes. In more deprived areas, this can help tenants to afford a suitable property. In a market where there is a shortage of supply, landlords cannot take advantage of tenants by inflating the rent purely based on supply and demand. On the flip side, this could also be applied to non-deprived areas (e.g. The New Town) where landlords are effectively denied charging market value. These restrictions would diminish the rental return on capital value to virtually zero. This in turn makes property rental a more unattractive prospect, diminishing supply even further in a market where it is already scarce.
One Size Does Not Fit All
The legislators have attempted to make the whole process easier to manage but from what we've seen of 'the devil in the detail', it shows all the promise of lush and leisurely grazing for the lawyers. With student lets in particular, the concern lies is the reliance the new tenancies will have on the 'joint and several liability' clauses in shared accommodation and the practical difficulties enforcing such terms. This makes students a very unattractive letting prospect in a market where some landlords rely on this type of let.
The desire to have a 'one size fits all' will be restrictive in tailoring leases to individual needs of both landlord and tenant.
Disputes will go through a yet-to-be-formed first-tier tribunal to come into effect by 2019. Nothing is known of the process of appointing the adjudicators, their required qualifications or experience, the estimated number required and the balance between public and private rented sectors of their professional or political backgrounds or allegiances
There is still so much uncertainty on how these regulations will affect the industry in practical terms. A learning curve for all, our goal at Factotum is to act within the best interests of both Landlord and Tenant. We're just hoping that will still be possible.