The revised Payment Services Directive (2015/2366/EU) (PSDII) was transposed by all Member States into national law on 13th January 2018.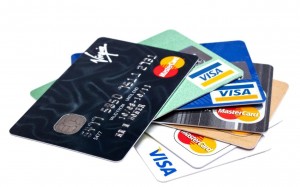 Universally welcomed by consumers it has, nevertheless, had a detrimental effect on some business sectors. A small corner shop selling low value goods at a 5% margin is likely to turn down a credit or debit card payment which attracts a merchant charge of 2% or 3% (depending on the card).
The service industry is particularly effected. Best practice to date has promoted the provision of choice for customers, and this EU ruling will diminish those choices in terms of payment facility. The regulations are clear when it comes to consumers. They are not liable to pay any payment charges. So where does this leave the letting industry? Who is liable for the payment?
If a tenant pays £1,000 per month in rent and the letting agent takes, say, 10% of this in commission. £900 to the landlord and £100 to the agent. If the tenant pays with a credit card with a 2% charge – who is liable to pay the £20 merchant charge? The agent or the landlord? It is still unclear at this time whether the merchant fee can legally be charged on to the landlord. Could this force letting agents to increase commission rates just to cover these additional costs?
Representative of the ban ethos it leads, inevitably, to further bans. These types of directives are likely to lead sellers to forbid such payment facilities in their terms of business if it knocks significant percentages off their profit margin. While this promotes austerity —thou shalt not borrow – the arch usurers (the merchant banks) seem to have emerged from this wholly unblemished and the public with ever diminished choices.
For tenants who cannot pay their rent without taking up credit facilities – where does that leave the tenant, landlord and agency? If agents no longer accept cards as a payment method, this will inevitably lead to more rent arrears within the sector.