Nobody ever said that customer service is easy. As a letting agent, our top priority is to keep our tenants happy, keep our landlords happy and in order to achieve that, we always strive to go above and beyond.
Sometimes, however… that can prove to be a bit more challenging.
From circuses and swimming pools to stripper poles and everything in between, Factotum shares their top 5 favourite (repeatable) tenant stories.
1. Please turn down the fireworks
We had a tenant who rented a property a stone's throw from Edinburgh Castle during the Festival. Having rented the same property several years in a row, one particular year she wanted a little more peace and quiet. She called us to complain about the noise from the Royal Edinburgh Military Tattoo and requested we contact them and ask them to keep the noise down. And insisting we "turn off the fireworks".
2. Fancy a swim?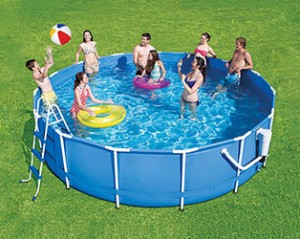 You've heard of swanky new developments with private gyms, underground parking and swimming pools. We had a group of students who decided not to compromise on their morning dip.  We found an industrial sized inflatable swimming pool. Filled with water. On the top floor flat of a New Town tenement.
3. The stripper pole
One of our property managers went to a move out inspection in the New Town to discover a fully installed stripper pole in the corner of the master bedroom. Since it had been bolted to the ceiling and floor, it was quite an ordeal to remove. It was an interesting conversation when we had to explain why their deposit refund was significantly reduced.
4. Common stair circus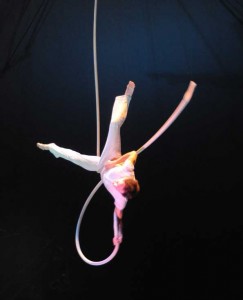 One Festival, we were accommodating a full circus troupe in the New Town. This particular tenement was very tall, so the circus performers took the opportunity to practice. One of their trademark acts was to hang a rope from a great height (from the cupola in this case!), freefall down it head-first and grab on to the rope just inches from the ground. The old lady returning to her flat that afternoon received quite a fright. On seeing the rope, she looked up to the cupola and was greeted by a head-first freefall. She called us that afternoon and very politely asked if we could persuade them to use the stairs.
5. You are being recorded on CCTV
A touch of harmless kleptomania is an age-old student tradition. What is a student flat without traffic cones, warning stickers or road signs? We had a particular New Town flat littered with such spoils. So when the students sub-let their property for the Festival, we had some rather unusual concerns from the new tenant. In one of the bathrooms, there was a 'You are being recorded on CCTV' sticker. The tenant refused to use this particular bathroom for the duration of her tenancy. In case she was "being recorded and the footage was being posted on YouTube".